Indiana outdoor and recreational news
Indiana Tourism. State of Indiana
Indiana Tourism, Indiana. State of Indiana
Indiana Tourism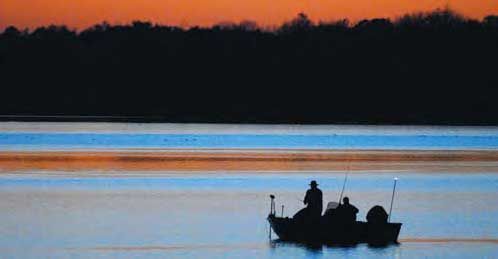 Southern Indiana Fishing on beautiful Patoka lake.
Indiana, State of Indiana,
 Tourism, Recreation, Travel
Up-Dated on March 06, 2014
Indiana Fishing Forums and Discussion Boards
 This website domain is for sale. Interested parties should contact: This email address is being protected from spambots. You need JavaScript enabled to view it.   for more information.

Home > About

Indiana

Economics & Demographics

General Information

Government

Historic Sites

History

Moving to Indiana

Indiana's Communities

Points of Interest

 

Indiana

is a U.S. state located in the mid-western and Great Lakes regions of North America. Indiana is the 38th largest by area and the 16th most populous of the 50 United States. Indiana is the least extensive state in the contiguous United States west of the Appalachian Mountains.

 

 

 

 

          

           Indiana, State of Indiana

 

 

 

http://www.in.gov/legislative/ic/code/

 

 

 
For those of you that like to watch wildlife, the below links take you to
live "Streaming" websites that show live images from their cameras.
Some are better than others, so take your pick or look around.
The Crossroads of America. Hoosier Hospitality.
   The Indiana Fishing Club
                                                      Links to some of our other sites
Copyright 1996-2014 © Indiana Fishing & Hot Spots
Martinsville Indiana 46151
Indiana Fishing & Hot Spots, it's creator, or it's moderators are not responsible for damage,
loss, or injury resulting from the use of information contained on the pages of this site.
Furthermore, Indiana Fishing Info, and it's creator assumes no liability for posts made by
others and is not responsible for the accuracy, copyright compliance, legality, or decency of
material contained in the posts Their posts are solely their opinions, and their responsibility.
No part of Indiana Fishing & Hot Spots may be copied, printed, or reproduced in any manner,
without written permission from it's owner.

~~~~~~~~~~~~~~~~~~~~~~~~~~~~~~~~~~~

This website contains some information obtained from the Indiana DNR and other government
agencies controlling the described outdoor resources. However, this site is not sponsored by
the state, any parks, or any other government agency. by the state, any parks, or any other
government agency.
Details

Last Updated: 06 March 2014